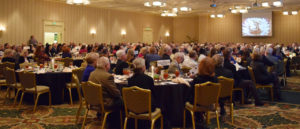 Join us November 17 as we welcome guest speaker Bill Greeley.
American Bank Center
Our Poor Man's Supper event began many years ago when we invited guests to come and share a simple meal of stew in a bread bowl.  Through the humble experience of waiting in line to receive their meals, guests connected in a personal and profound way with those who come to our doors seeking the most basic of human needs, being fed with dignity.